Xbox One | PS4™ | PS4™ Pro | Nintendo Switch™ | PC | Mobile

The Recon Camo's large 50mm speakers and high-sensitivity mic provide booming game sound and crystal clear chat for a truly immersive gaming experience.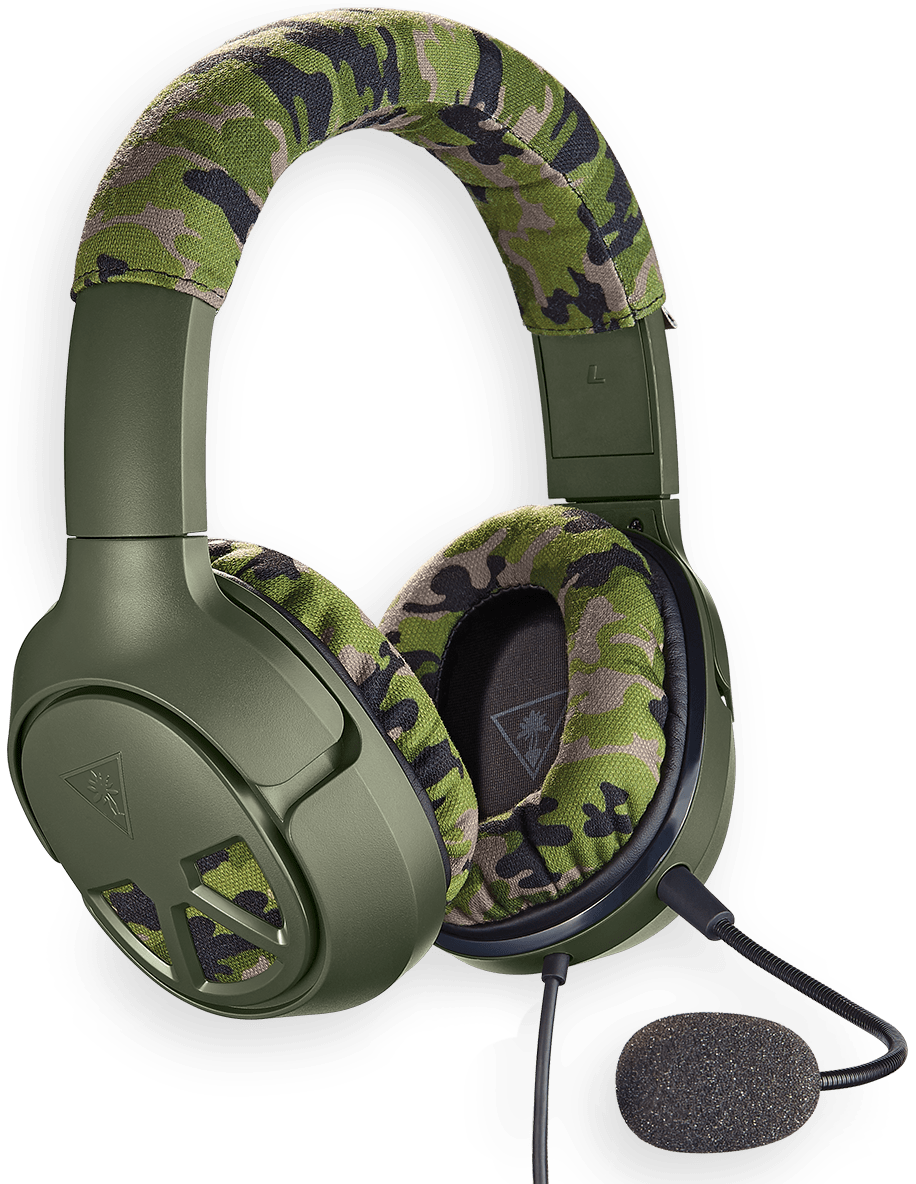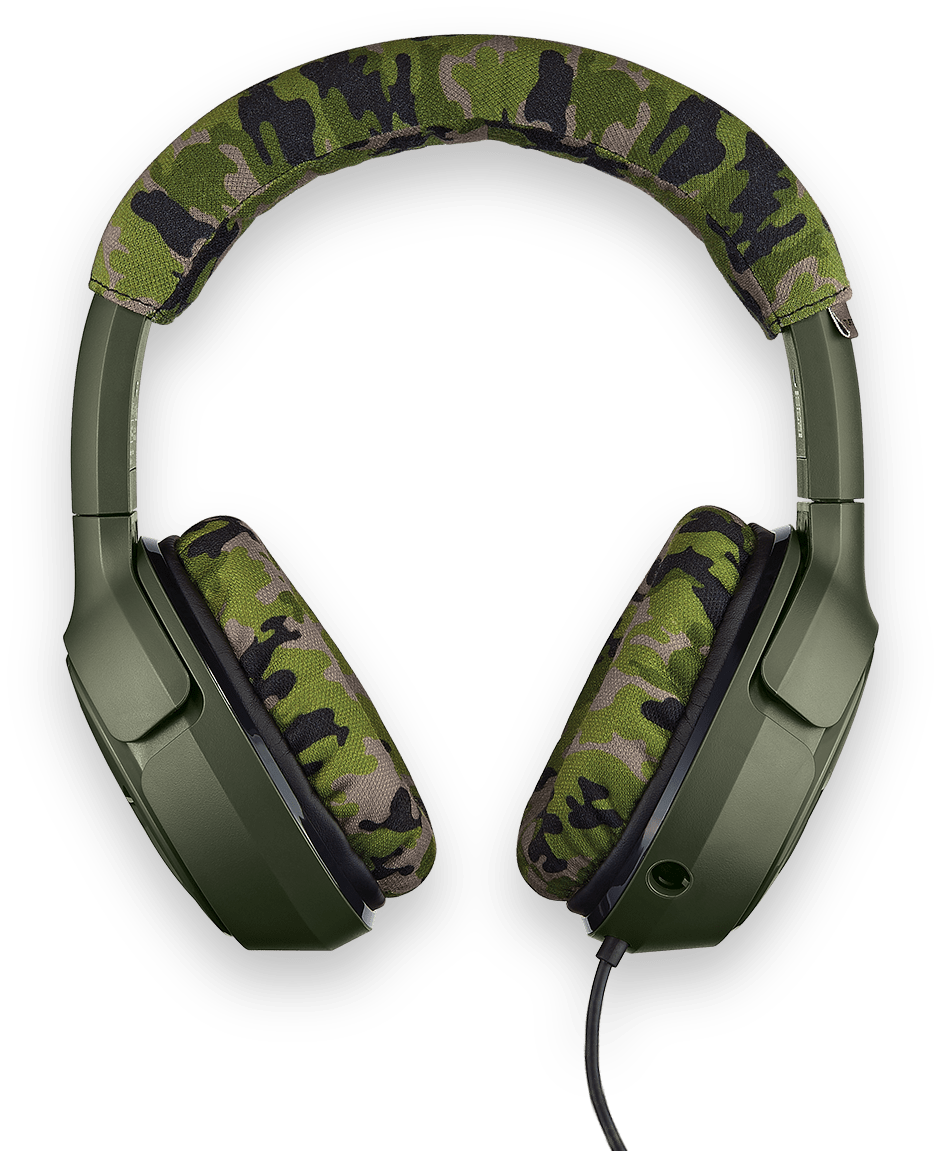 CAMOUFLAGE STYLE. VISIBLE VICTORIES.

The Recon Camo is a multi-platform gaming headset designed to help achieve victory on any battlefield with large 50mm speakers, a high-sensitivity mic, and a battle hardened yet comfortable frame – all wrapped in vintage camouflage.

*Chat available for games that support built-in chat capability.

LARGE POWERFUL 50MM SPEAKERS

The Recon Camo features large and powerful 50mm over-ear speakers, with over 50% more surface area compared to the 40mm speakers found in other similarly priced headsets. Larger speakers produce richer, louder and more precise game audio create Turtle Beach's signature sound with crisp highs and thundering lows.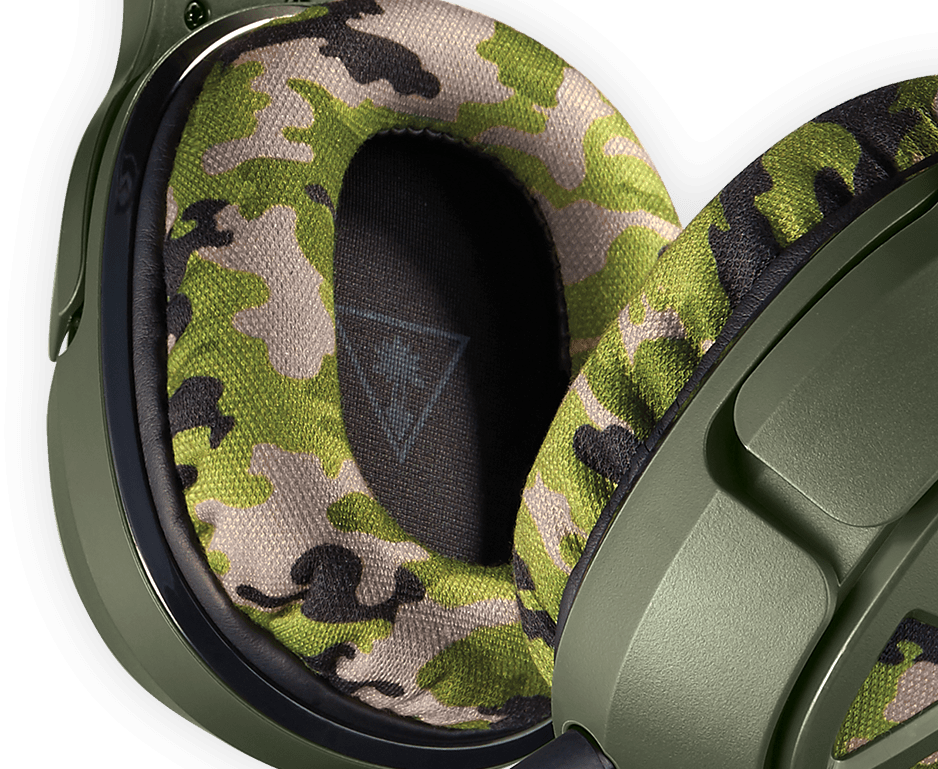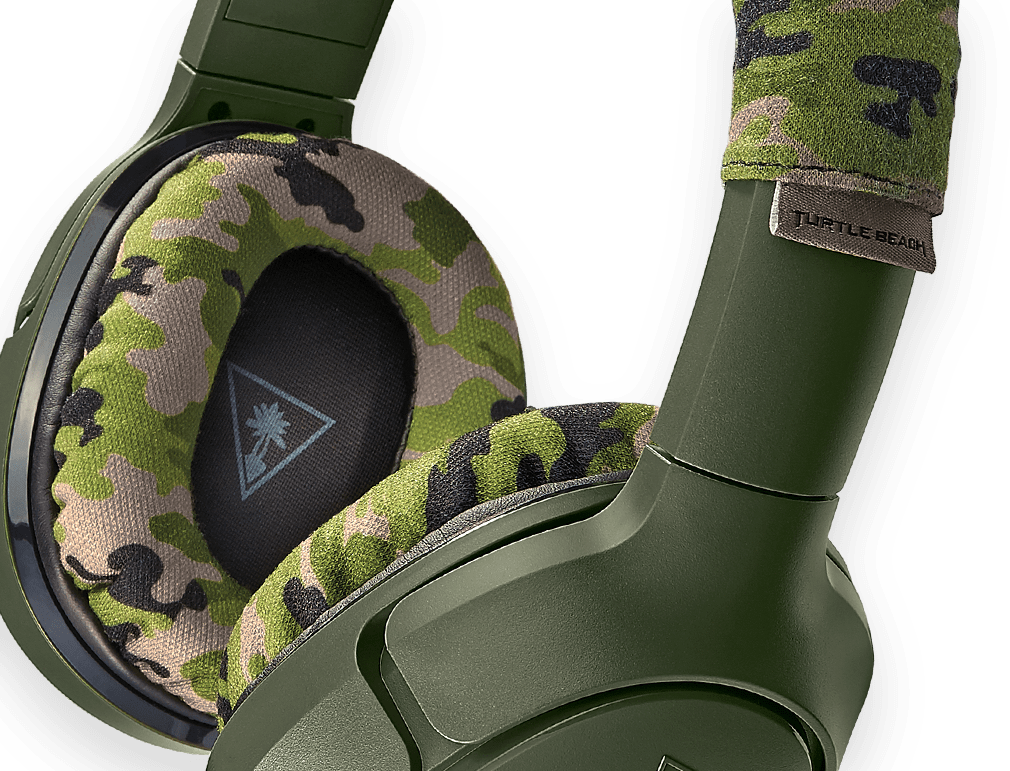 Not only does the Recon Camo sound amazing, but it looks great too. Built on one of Turtle Beach's fan-favorite designs, the Recon Camo has a comfortable and durable frame that deftly incorporates tactical-inspired style with its evocative camouflage and military green color scheme.

The Recon Camo comes with Turtle Beach's renowned high-sensitivity mic to deliver the essential crystal clear chat needed to secure victory on the multiplayer battlefield. The mic can also be removed when watching movies or listening to music.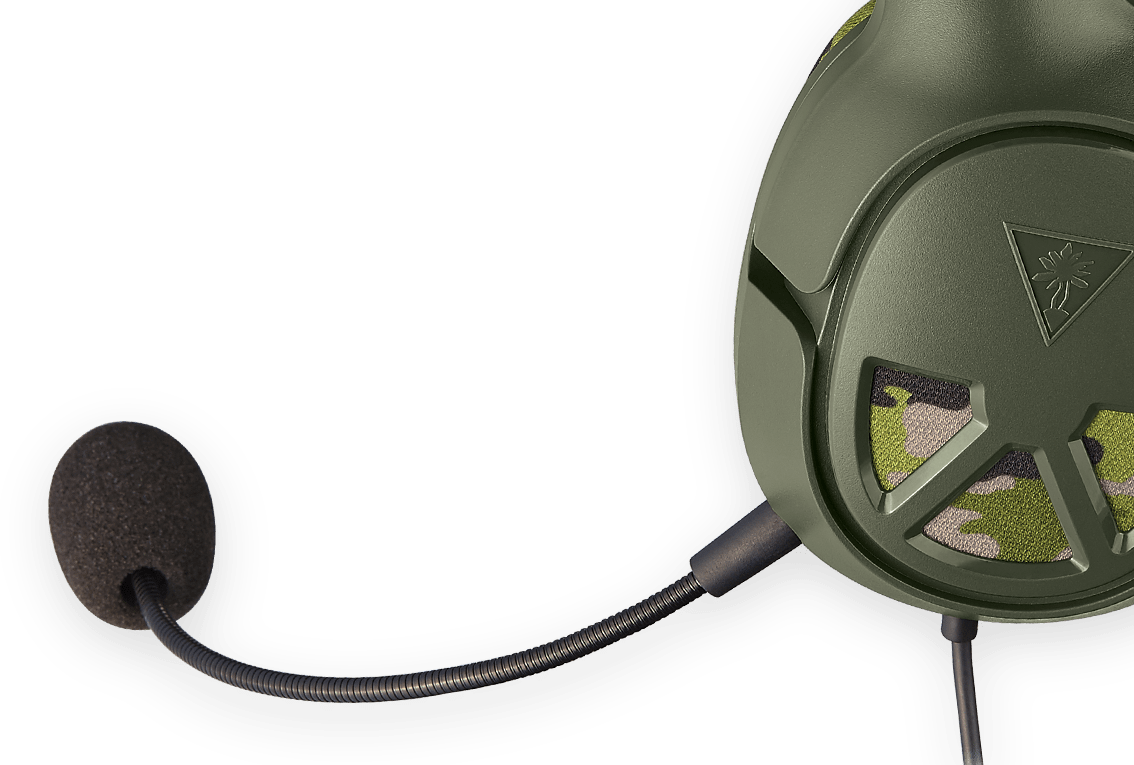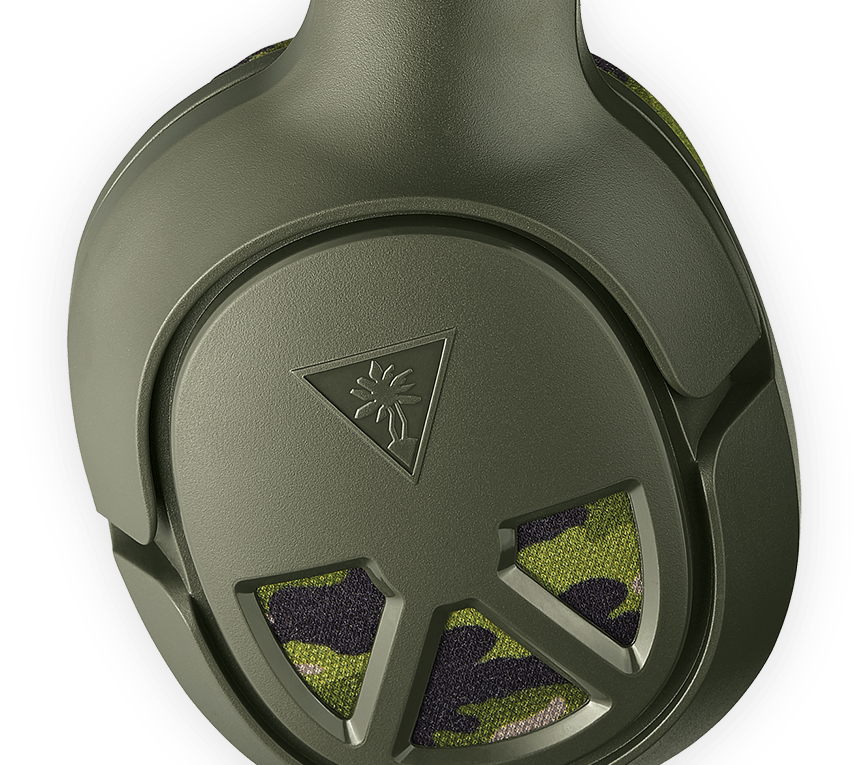 Works great with PS4™ and Xbox Onecontrollers with a 3.5mm headset jack, as well as with PC, Mac® and mobile/tablet devices with a 3.5mm connection.